by Mariah Sparacio, National School Recruiter at Epic Special Education Staffing
National School Nurse Day is an exciting opportunity for students, parents, and teachers to thank school nurses for all the hard work they do each day. As an integral part of a school's community, school nurses can help you stay healthy and provide support during a student's time of need. In many cases where a student requires a one-on-one nurse, the nurse enables the student to participate in a learning environment safely. Join Epic Special Education Staffing, formerly known as TherapyTravelers, as we celebrate National School Nurse Day on May 10th, 2023! 
The Essential Role of School Nurses in Our Schools 
National School Nurse Day is a day to recognize and celebrate the contributions and dedication of school nurses. They are indispensable members of any school community, responsible for providing a range of medical support services to all students, teachers, administrators, and other staff members– not just those who are ill or injured. School nurses are often the first line of defense regarding student health and well-being, frequently providing health screenings to students, such as hearing tests and vision screenings, and vaccine clinics as needed. Nurses can use their expertise to recommend environmental and schedule accommodations for students with disabilities or chronic illnesses to ensure the student thrives academically. For students with special education needs such as tracheostomies, the school nurse often spends one-on-one time with the student, enabling them even to attend school. 
Educating students on how to stay mentally and physically healthy ensures they have the necessary resources to succeed in their coursework and reach their full potential in a healthy learning environment. School nurses educate students on healthy eating habits and activities that promote physical health and encourage the importance of a good night's sleep. They can also teach students how to recognize the signs of illness in themselves and ask for help from a trusted adult. Whether it's administering medication, treating minor ailments such as colds or flu, or responding to emergencies, school nurses are there. They work hard to ensure everyone stays healthy and safe, and their roles are paramount to our communities.
How to Show Your Appreciation and Celebrate Your School Nurse 
There are many ways to show your school nurse how influential they are! School nurses work tirelessly every day to ensure the health and safety of students and staff, so it's important to demonstrate how much they're cherished beyond just National School Nurse Day. Here are some actionable steps that can show respect for school nurses throughout the school year:
Writing Thank You Cards
One of the most heartfelt ways to show thanks to your school nurse is by writing a thank you note. It is always endearing to receive a handmade card from a student expressing gratitude! You can also create a designated bulletin board in a common area, such as the school lobby or cafeteria, where students can leave thank-you notes for the school nurse. This is a great way to show your regard year-round.
Offering a Small Gift
Students can also give a small gift, such as hand-picked flowers from their gardens at home or their nurse's favorite treat. School nurses often work long hours without a break, so surprise them with snacks or treats to show admiration. Remember, even a simple smile or kind words go a long way to brighten a nurse's day and show them that their work is commended. Whether it's a bag of their favorite candy or a healthy snack, your school nurse will greatly admire this kind gesture.
Donate to the School Health Center
Many school health centers are in need of supplies such as band-aids, first-aid kits, and thermometers. Consider donating some of these items to show your support for your school nurse and health center.
Recognizing school nurses is not a one-time event. By implementing these actions throughout the school year, we can create a culture of tribute that will help school nurses feel valued and supported daily.
Join Epic Special Education in Supporting School Nurses: Opportunities for Career Growth 
National School Nurse Day is a day to recognize and celebrate the contributions of school nurses, who are essential members of any school setting. If you are a nurse, have you ever considered a career in school nursing? Working in an educational vs. clinical setting allows you to pursue your passion for public health and substantially impact students and academic staff, health, wellness, and academic achievements. You build long-term relationships with students you provide daily medical care for and get the unique opportunity to watch them grow and develop as they progress through each grade level. Working as a school nurse can also be more flexible than in other settings. In addition to only working Monday through Friday, you have the flexibility to decide if you want to work the extended school year or if you would like to take a break over the summer. 
Epic Special Education Staffing is proud to work with many school nurses every day. We have the opportunity to hear from school districts nationwide about the value our nurses provide and their daily impact on students' health and well-being. Join us in honoring school nurses who make a difference in the lives of students and staff nationwide this National School Nurse Day on May 10th!
Epic Special Education Staffing offers local and travel contracts for school nurses who want to work in a dynamic and rewarding environment. If you want to hear more about our school nursing careers, please get in touch with us today! 
About the Author: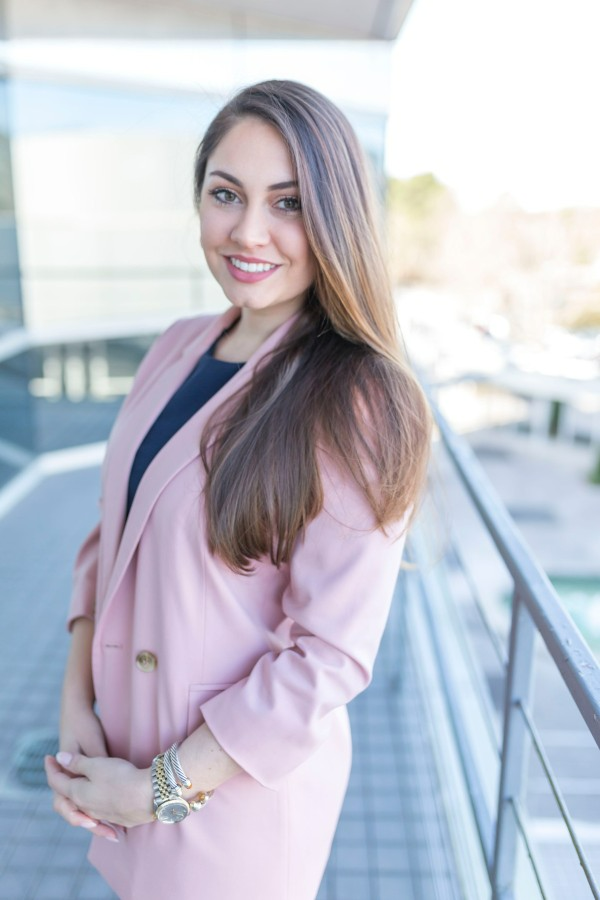 Mariah Sparacio is a National School Recruiter at Epic Special Education Staffing. With over five years of recruiting experience, Mariah is responsible for staffing school-based clinicians across the United States. Mariah is passionate about building relationships with candidates and prides herself on active communication and transparency. Mariah credits her success to identifying what a candidate is looking for in their next career and valuing what makes them truly happy and motivated to show up to work each day! Mariah enjoys estate sale hunting, DIY home décor projects, & afternoon walks. Mariah earned her bachelor's degree from Louisiana State University and resides in Texas with her husband, David, and tabby cat.