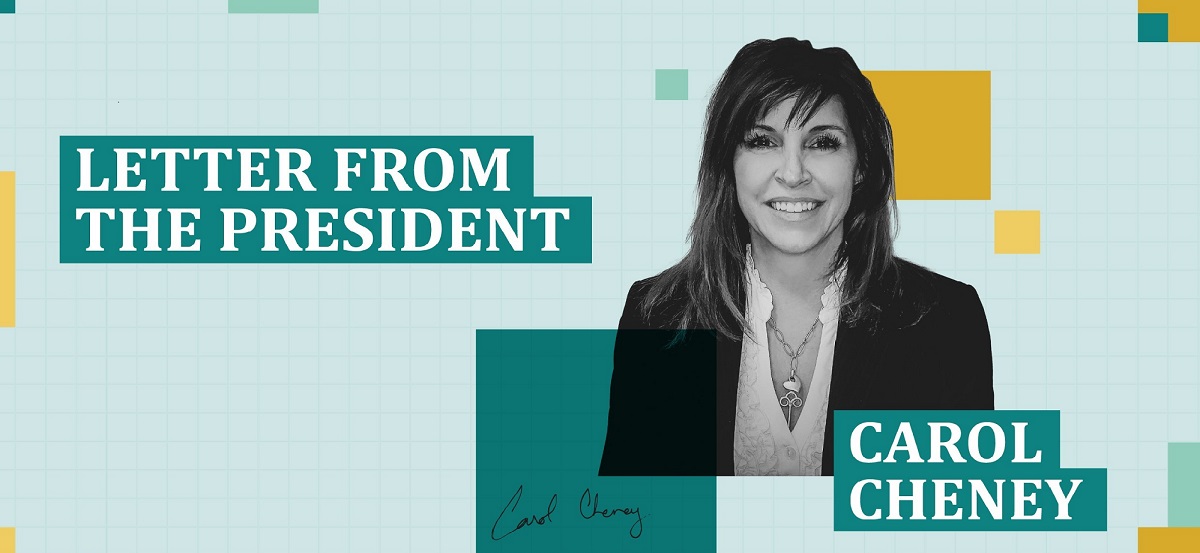 A long time ago, in an underserved outpatient clinic far, far away, I began my career in speech pathology. The families and kiddos I worked with didn't have a lot, nor did the clinic — they lacked supplies, tools and tests, so I had to improvise. I would often go out and buy workbooks, coloring books and toys. At the time, I was working with a student who had an expressive language disorder, and he made some great improvements. When his family was moving away, I gave him the coloring books (a small gesture on my part) because he loved them. His mom gave me a little pair of earrings that she made from simple blue beads.
There are so many things I learned as a speech pathologist, skills and knowledge that I've taken with me as my path has taken me down different tracks, and led me to a career in which ultimately I help to provide staff in the very area I started in. As a leader at Epic Special Education Staffing, I find myself blending the clinical and human, the science and the art.
We also know our clinicians and educators are struggling in a tough environment. They are being asked to go far beyond their clinical training in trying to manage unforeseen behavioral challenges, staffing shortages, school closures, and huge caseloads. Those challenges make the ones who stay try to make the difference by driving the kids' progress a heavy burden. We know it.
We want to engage districts and clinicians in diagnosing rapidly evolving needs to ultimately become part of the solution. If you have to pivot daily, so do we.
Let's be honest: staffing agencies can feel like anonymous, faceless, any-warm-body-will-do to throw at you. Epic Special Education Staffing has a boutique feel, small, family-oriented with the power of a large parent company behind it to assist. I hear — no — listen to your stories. I have a team who knows you and shares your accomplishments, your triumphs, and shares the newest members of your family when you share with us. Everyone knows everyone by name. It's definitely a family feel.
We are nimble and are eager to sculpt solutions for organizations and clinicians as we know you are in need of custom-fit solutions and quick responses. No one person can do everything, which is why we rely on a structure with three pillars of support per school and per clinician to address the unique issues that surface and change daily. We try to recognize individual needs through our team design, benefit design, different vacation options – anything to mitigate burnout and maximize accomplishment and well-being. As a clinician and a leader, I want to hear feedback from our clients and employees; that's how we get better and speaks to one of our core values, "if it matters to you; it matters to us".
Epic Special Education Staffing has grown rapidly in a short period of time, including a leadership transition. But we want to grow the right way, meaning being true to the populations that we serve, being true to our high touch standard, and maintaining our boutique service feel.
We have our eyes on certain goals in 2022: mainly, to become the provider of choice for special education talent solutions through a world-class client and clinician/educator experience.
But more immediately, here is what I know is true: what you are doing is noble. Nobody can do it all. Doing something is better than doing nothing. Although at times it seems like it might be easier to walk out, you are making a difference.
I remember that little boy I worked with so long ago in part because we both had very few things. The very few things I had, I shared with him. Reflecting back, I see that I was too inexperienced to realize how far he had come in a short time. But as my experience level grew over the years, and truthfully, becoming a parent myself, you start to realize just how meaningful it is when someone helps your child. I still have those blue bead earrings and wear them to this day.
So, know that in the moment, whether you are educational leadership or staff, you just might not realize the impact that you have on someone until years later when you are reflecting back on a pair of blue bead earrings given to you by a grateful parent whose son you actually gave a lifetime of potential.
Let me know how we can help.
Carol Cheney, M.S., CCC-SLP
About Carol Cheney:
Carol Cheney obtained her master's degree in Cognitive and Communication Disorders from Arizona State University, and quickly began her 10-year career as a Speech-Language Pathologist with a passion for all aspects of voice and swallowing as well as cognitive and language disorders. Since then, she assumed several leadership positions at a major healthcare system in Phoenix, AZ, where she led the development of what was the largest simulation center in the country. Her scope of responsibility expanded to include simulation education as well as nursing, physician, CME, and multidisciplinary clinical education, EMR training, and ambulatory care education models. She transitioned into the same healthcare system's staffing services division as Vice President of Staffing and Workforce Planning, and most recently served as VP of Talent Acquisition over recruitment and onboarding for another major medical network. In October 2021, she became President of Epic Special Education Staffing, where her clinical expertise coupled with her leadership skills will work together for the benefit of employees, contractors and clients alike.