by Mariah Sparacio, National School Recruiter at Epic Special Education Staffing
Working as a school-based speech-language pathologist (SLP) is a dynamic and rewarding career. However, if you're looking to broaden your horizons and experience differing locations, extended school-year contracts provide an excellent opportunity for SLPs and other school-based educators and therapists to do this. Epic Special Education Staffing is thrilled to highlight one of our most sought-after summer destinations for the extended school year: Vallejo, CA.
Explore New Opportunities
Point San Pablo Beach: A Slice of Paradise
Point San Pablo Beach is located in Vallejo and offers a captivating blend of natural beauty and recreational activities. Set against the backdrop of Mount Diablo, this scenic beach is a fantastic place to unwind and have fun during your time off. You can swim in the refreshing ocean waters or simply relax on the sandy shore. For the adventurous, consider visiting the historic lighthouse at Point San Pablo or exploring a hike at the nearby Point San Pablo Nature Preserve. Golf enthusiasts can also tee off at one of the area's two golf courses.
Angel Island State Park: Nature's Retreat
If you're seeking breathtaking views of the San Francisco Bay, visiting Angel Island State Park is a must. This stunning island offers a multitude of outdoor activities that can be enjoyed both by land and sea. Take a leisurely hike or bike ride along the park's picturesque trails, or opt for a scenic boat ride to reach the island. Angel Island State Park provides various camping options for those looking to extend their stay, including tent sites equipped with running water. It's the perfect place to find tranquility after a rewarding workday.
Six Flags Discovery Kingdom: Thrills and Excitement
Vallejo is also home to the renowned Six Flags Discovery Kingdom, a theme park that promises unforgettable experiences. With its fitting slogan, "Where Fun Lives!", this amusement park boasts captivating exhibits and thrilling rides, ensuring a memorable visit. If you're planning to bring your family along for the summer, Six Flags Discovery Kingdom offers excitement and adventure for everyone.
Travel, Explore, and Grow
If you have a passion for travel and a desire to discover new places, an extended school-year travel contract presents the ideal opportunity. By launching into these contracts, you can explore various locations within your home state or across the United States while earning extra income.
Our travel contracts are not limited to Speech-Language Pathologists (SLPs) alone, and we provide assistance and reimbursement for obtaining licenses in different states, opening doors to a broader range of career opportunities. These opportunities are open for various disciplines in the special education field, including Occupational Therapists (OTs), Special Education Teachers (SPED), Physical Therapists (PTs), School Psychologists, and many more.
Epic Special Education Staffing offers a range of contract lengths beyond the traditional June and July months, ensuring ample time to immerse yourself in your new venture and make lasting memories.
Contact Epic Special Education Staffing Today!
Contact Epic Special Education Staffing to learn more about our exciting summer travel contracts in Vallejo, CA. We have a limited-time $2,000 referral bonus all summer long! Our dedicated team is committed to helping you find a school-based placement that aligns with your preferences and goals, whether it's an extended school year or a full academic year. Please visit our website to view a complete list of our available job opportunities nationwide. Don't miss out on the chance to embark on an extraordinary professional and personal growth journey and take the next step in your career.
We're here to support you in finding the perfect travel contract. Get in touch with us today to start your new adventure!
About the Author: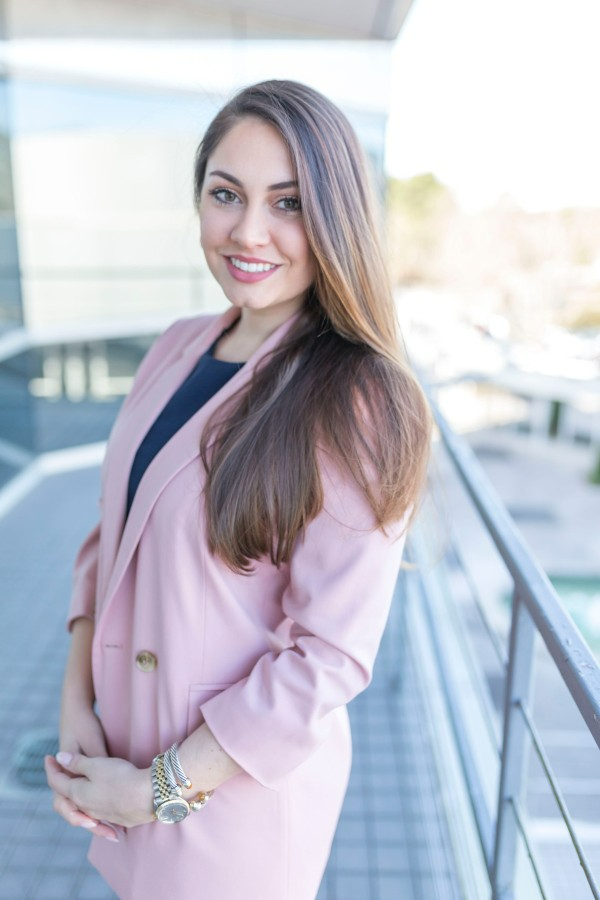 Mariah Sparacio is a National School Recruiter at Epic Special Education Staffing. With over five years of recruiting experience, Mariah is responsible for staffing school-based clinicians across the United States. Mariah is passionate about building relationships with candidates and prides herself on active communication and transparency. Mariah credits her success to identifying what a candidate is looking for in their next career and valuing what makes them truly happy and motivated to show up to work each day! Mariah enjoys estate sale hunting, DIY home décor projects, & afternoon walks. Mariah earned her bachelor's degree from Louisiana State University and resides in Texas with her husband, David, and tabby cat.