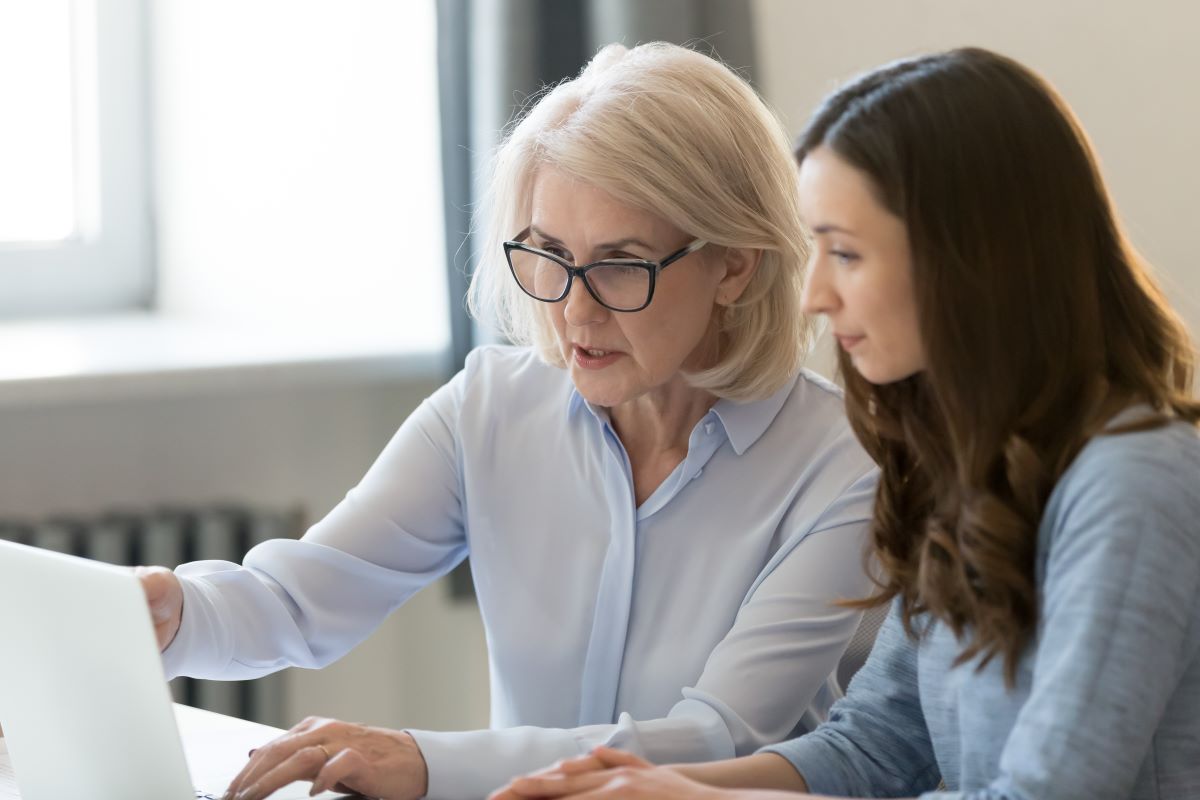 by Kerry Knapp, National School Recruiter at Epic Special Education Staffing
Embarking on a career in special education is an exciting milestone after years of hard work and education. All too soon, warm summer days will give way to the next school year, ushering in a wave of new teachers and therapists enthusiastically entering the next phase of their lives. For those who have come before them, this time also evokes a sense of nostalgia. In the current school climate, with countless opportunities available for new graduates, this journey can be both exhilarating and overwhelming. That's why seeking advice from experienced therapists and teachers can be priceless.
Gaining a Unique Perspective
As a school recruiter in the special education field, I've had the privilege of working with new graduates and those nearing retirement who still desire a connection to work. This vantage point allows me to see both ends of the spectrum. In recent discussions with experienced speech therapists and teachers, they shared invaluable advice they wish they had known when starting their careers and hoped I would share it with those just starting their journey. So, let's delve into their wisdom and explore the question, "What advice would you give your younger self?" 
Words of Advice to My Younger Self
Try Different Things and Find Your Niche
One recurring piece of advice is the importance of trying different things and finding your niche. Speech Therapy offers numerous areas to explore, allowing you to discover where your interests lie and where you excel. If you don't succeed at first, embrace change and learn from your mistakes. Learning is growing, and it's all part of finding the best approach for your students.
Embrace a Holistic Approach
Experienced professionals stress the significance of recognizing that students are not solely defined by their disabilities or speech disorders; They are unique individuals with various needs. Taking a holistic approach means considering the "whole person" in therapy and teaching, allowing them to achieve their full potential.
Make Therapy Sessions Engaging
Enjoyment and fun play a pivotal role in the learning process. If you have fun at work, your students are more likely to do the same. Find creative ways to make therapy sessions engaging and enjoyable for you and your students. Do you love music or dance? Have you practiced voice or played a sport? Incorporating your passions into your practice can make sessions more interactive and engaging.
Teaching Social Skills
An essential aspect highlighted by experienced professionals is the teaching of social skills. Social language has a profound impact on behaviors at school. As a special education teacher or therapist, you have the power to make a significant difference by teaching students the social skills they need to interact effectively with their peers and teachers.
Being Open-Minded and Willing to Try New Things
Approach your career with an open mind and a willingness to try new things. You may discover a new passion for working with a specific disorder, age group, or population you never thought possible. By embracing new experiences, you open yourself to unexpected opportunities and personal growth.
Highlight Your Unique Qualities
To stand out as a teacher or therapist, emphasize what makes you unique. Do you speak another language fluently? Can you work with AAC devices? Have you worked with deaf and hard-of-hearing students? You can stand out to employers in a competitive job market by highlighting your distinctive strengths and skills.
Cultivating a Professional and Supportive Network
Build a strong network of mentors and colleagues. You can learn SO much from experienced professionals in the field. Connect with like-minded individuals who share your passion for special education to collaborate and improve your practice and remember the people who helped you along the way. Keep involved in professional organizations such as ASHA and CEC (Council for Exceptional Children).
Seeking Help and Support
Never hesitate to ask for help. Seeking assistance is a sign of strength, allowing you to learn and grow personally and professionally. Remember, there are always resources available when you need them.
The Journey Begins: Charting a Successful Career in Special Education
As you begin your career in special education, remember that advice and help are available to you. You are not alone in this journey. At Epic Special Education Staffing, we aim to connect the past and the present to facilitate growth and learning for everyone. Our knowledgeable, kind, and patient recruiting staff is ready to guide you through the job search process to find the best school assignment. By following the advice of experienced professionals and staying true to your passions and strengths, you can make a difference in the lives of your students and thrive in your career.
About the Author:
Kerry Knapp is a National School Recruiter for ESES with over 20 years of experience working in education and recruiting. Kerry's approach is highly consultative, focusing on a deep understanding of professional and personal goals to target the best placement options. She encourages her therapists and teachers to "dream big" and realize that anything is possible when looking for a new state, city, or school. In her spare time, Kerry "dreams big" herself by spending time planning travel with her husband and two daughters and is a lover of anything French. Her attitude can be summed up in the words of Walt Disney: "We keep moving forward, opening new doors, and doing things because we're curious, and curiosity keeps leading us down new paths."
Sources:
Brenda P, Robyn P, Ginger V – SLP-CCCs