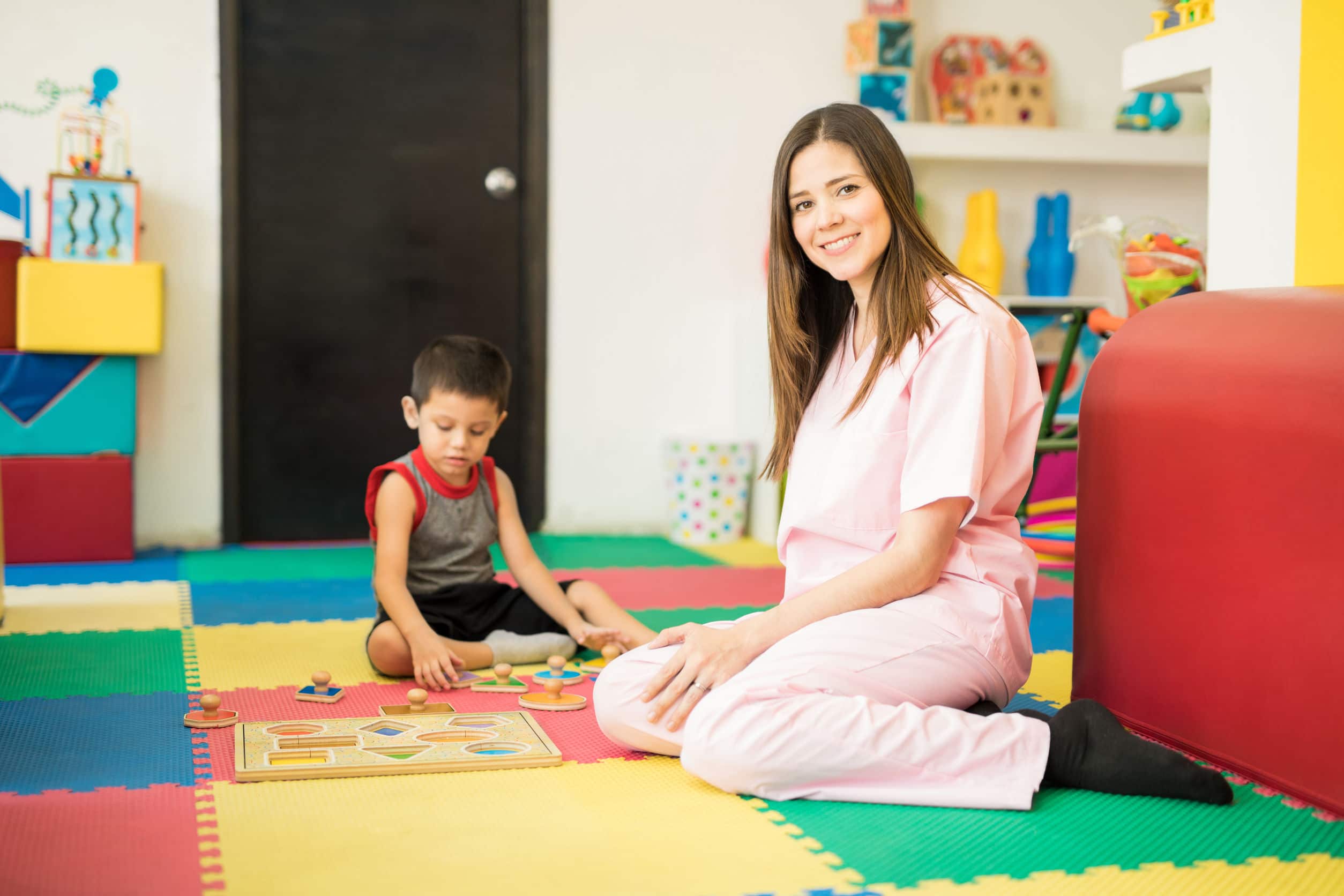 A registered behavior technician (RBT) is an important part of the professional care setup for behavior management and improvement. Much of the direct contact patients have is with RBTs, who administer the programs designed by certified behavior analysts and help patients improve their welfare in this way.
So, how to become a registered behavior technician? In this guide, we'll take you through the training and examination process needed to qualify for this essential role.
What is RBT Certification?
For anyone wondering how to become a registered behavior technician, it's important to understand that this is a qualification and a role. The RBT exam is the final step that candidates must pass before they begin to hunt for RBT jobs. 
You'll need to apply for certification with the Behavior Analyst Certification Board (BACB) and pass their tests, but you must also meet eligibility criteria before you get to exams.
How to Become an RBT: Step-by-Step Guide
Below are the steps you must complete before you're eligible to qualify as an RBT.
1. Age Requirements
Unlike roles like care assistance that under-18s may sometimes perform, you must be over 18 before you begin training to become an RBT. This is because of the delicate and stressful nature of the work; registered behavior technicians help treat vulnerable people.
2. High School Graduate or Equivalent
You must hold at least a high school diploma or equivalent before you can begin training. If you don't possess a high school diploma, you can obtain a high school equivalency (HSE) certificate by completing the exam. You must be able to present evidence of this before commencing your studies to become an RBT.
3. Pass a Background Check
Next up in learning how to become a registered behavior technician is passing a background check. The background check covers the same areas as the check for teachers and child care workers and will ensure that you're permitted to work with the patients an RBT assists.
4. Complete 40 Hours of Training
The next step in the process is completing 40 hours of training. This will cover things like:
Evidence-based applied behavior analysis (ABA) — this is the practice behind the treatment you'll administer as an RBT. While you won't be responsible for designing courses of treatment, you must understand the basics of ABA.

Ethics

— this will cover the ethics of your role, i.e., what you should and shouldn't do. This may include best practices for communicating with patients, patient confidentiality, and the ethics of behavioral treatment and ABA practices.

Documenting & reporting —

this area focuses on teaching you to monitor and document patient behavior to better assess how successful treatment is. It also provides you with the necessary skill set to accurately report this information to your supervisor (usually a certified behavior analyst).
Note that completing this training does not mean that you are now qualified to practice as an RBT. However, it is a necessary step before you can take the necessary assessments.
5. Pass the Competency Assessment
After you have completed your training, there will be a competency assessment to determine whether you're ready to sit the exam. The competency test may take the form of a roleplay session during which the examiner will assess whether you follow the proper practices expected of an RBT and understand the technical side of your role.
You may also be assessed in real-time working with a patient. This will be closely supervised and guided as all RBT work is, but you will also be monitored to ensure you understand your role & responsibilities.
In some cases, the assessment can be completed via video conference or by submitting a recorded demonstration in which you show a full understanding of the best practices for an RBT. This is then assessed independently.
Note that even if you are confident before completing 40 hours that you understand the role, you must complete the full 40 hours of training before your assessment can take place.
6. Take the Exam
Assuming you pass the competency assessment, the final step of how to become an RBT is to apply to take the exam. You must make your application to take the exam within no more than 90 days of passing your competency assessment.
The exam is a written paper that will assess your knowledge of important concepts you learned during your training. Upon passing the exam, you will receive certification as an RBT.
How to Become an RBT — How do I Complete My Training?
There are many providers of training for your competency assessment and eventual RBT exam. You can complete this training:
With an online provider

. Many people prefer to complete the training via online sessions and study materials. A number of people wondering how to become an RBT actually know someone who could benefit from ASA and has full-time commitments to balance the training with.

From an in-person provider

. You may be able to find a local provider to complete your 40 hours of training. This can offer slightly more hands-on experience than learning online.
What Comes After the Exam?
Once you've passed your exam and are certified as an RBT, you can work for a certified behavior analyst as a technician or as part of a clinical team. Some people simply benefit from the knowledge and experience and use it to help people close to them.
You can also use this experience as a stepping stone to further training and qualifications if you decide you'd be interested in pursuing ASA as a career. In any case, you'll also need to renew your RBT certification annually to keep practicing.
Conclusion on Becoming a Registered Behavior Technician
Learning how to become an RBT is an extremely fulfilling process, whatever you use your qualification to achieve. The training may feel lengthy but is fairly straightforward and always directed at finding your role in the support system of vulnerable people. Discover how to become a registered behavior technician today for a fascinating and rewarding life.